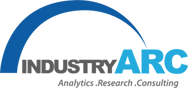 Europe Soup Market
The Europe Soup Market is anticipated to grow with a CAGR of 4.3% to reach $1.65 billion by 2023.
HYDERABAD, TELANGANA, INDIA, June 18, 2018 /EINPresswire.com/ — According to the new market research report by IndustryARC titled "Europe Soup Market: Type (Dehydrated, Frozen Soup, Instant, Chilled Soup, Canned Soup, UHT Soup); Flavors (Vegetable, Peas, Corn, Spinach, Chicken with Rice); By Distribution Channel (Retailers, Direct Selling, Online) – Forecast (2018 – 2023)", the market is driven by the continuing growth in the global food-service industry, and by the ever changing tastes and sensibilities.
The U.K. continues to lead the market share and growth during 2018-2023.
In Europe, U.K. is holding the major share of soup market, owing to the fast changing lifestyles which are affecting the food habits of the major population in the country. It is and is anticipated to grow with a CAGR of 4.3% to reach $1.65 billion by 2023. Some of the notable players in the U.K soup market are Sainsbury's, Premier Foods, Glorious soups, Unilever, Midland Food Group, HJ Heinz co ltd. and others.
Selected Analysis done in the full Report:
Instant soups are holding the major share in the European soup market, followed by chilled and canned/preserved soups. The instant soups are projected to grow at a CAGR of 4.1% over the forecast period to reach $1.818 billion. The development of nutritious complementary soups are driving the growth of the soup market across the European region. Convenience, easy availability, diverse flavors and ready to cook foods with the added nutritional values, remained as the key factors influencing the consumption patterns of people across the region. Canned metal format soup is a kind of soup that is demanded among young people who don't have time to cook and eat. However, canned soups segment projects lower growth rate because of a belief that canned metal format soup contains preservatives, which are harmful to health.
To browse the table of contents of the report follow the link below:
https://industryarc.com/Report/9570/europe-soup-market.html
Excerpts on Market Growth Factors Mentioned in the Full Report:
1.The Spanish soup market is moving in a positive trend by providing great opportunities to the manufacturers. Growing consumer demand for new soup products, along with high disposable income of the people in Spain are the major drivers that are propelling the market.
2.The increasing focus of consumers on health and nutrition is the major driver of the Italian soup market. Additionally, growing demand for convenience, with more consumers opting for packaged soup as a lunch is also the major factor that is contributing to the European Soup Market growth.
3.With the continuing growth in the global food service industry, tastes and sensibilities are ever changing and are fueling greater customization, which is a drive towards authenticity and more innovation.
4.Preference towards traditional soups over packaged soups is impacting the soup market in the country. High market saturation will remain the key issue, hampering the growth of the prepared soup category in Germany, and only certain segments, such as chilled soup, are likely to drive the market value.
Talk to one of our sales representative about the full report by providing your details in the link below:
https://industryarc.com/support.php?id=9570
Key Players of the Europe Soup Market:
The soup market is highly competitive due to the dominance of established global players with their wide range of flavors. The key players in the market are constituting a major share. Some of the major suppliers of soups include Nestle AG, Hain Celestial Group, HJ Heinz, Unilever, Campbell Co. among many others. HJ HEINZ specializes in supplying frozen and chilled meal soups. Whereas, Nestle AG and Unilever are the notable contributors to the growth of the Germany Soup Market. The Hain Celestial Group has launched 75 new products which were featured in Natural Products Expo West that are produced by New Hope Network.
Europe Soup Market Report is Segmented as below
Europe Soup Market By Type:
1.Dehydrated Soup
1.1.Rising demand in France & Germany making it the largest category in value sales
2.Frozen Soup
3.Instant Soup
4.Chilled Soup
4.1.Witnessing a stimulating potential in the region
5.Canned/Preserved Soup
5.1.Unhealthy and uneasy packaging declining the demand for the category
6.UHT Soup
7.Others
Europe Soup Market By Distribution Channel:
1.Retailers
1.1 Supermarkets/Hypermarkets
1.2 Discounters
1.3 Convenience Stores
1.4 Others
2.Direct Selling
3.Online Retailers
4.Others
Europe Soup Market By Country ( Covers 7+ Countries )
Europe Soup Market Entropy
Companies Cited / Interviewed
1.CON AGRA FOODS INC.
2.GALLINA BLANCA INC.
3.GENERAL MILLS INC.
4.UNILEVER
5.ARLA FOODS
6.NESTLE SA
7.ZERBINATI
8.Company 8
9.Company 9
10.Company 10+
Related Report:
A. Savory Ingredients Market
https://industryarc.com/Report/7470/savory-ingredients-market.html
B. Frozen Food Market
https://industryarc.com/Report/7433/frozen-food-market-analysis.html
What can you expect from the report?
The Europe Soup Market Report is Prepared with the Main Agenda to Cover the following 20 points:
Market Size by Product Categories
Market trends
Manufacturer Landscape
Distributor Landscape
Pricing Analysis
Top 10 End user Analysis
Product Benchmarking
Product Developments
Mergers & Acquisition Analysis
Patent Analysis
Demand Analysis ( By Revenue & Volume )
Country level Analysis (15+)
Competitor Analysis
Market Shares Analysis
Value Chain Analysis
Supply Chain Analysis
Strategic Analysis
Current & Future Market Landscape Analysis
Opportunity Analysis
Revenue and Volume Analysis
To request for a proposal provide your details in the below link:
https://industryarc.com/subscription.php
About IndustryARC:
IndustryARC is a Research and Consulting Firm that publishes more than 500 reports annually, in various industries such as Agriculture, Automotive, Automation & Instrumentation, Chemicals and Materials, Energy and Power, Electronics, Food & Beverages, Information Technology, Life sciences &Healthcare.
IndustryARC primarily focuses on Cutting Edge Technologies and Newer Applications in a Market. Our Custom Research Services are designed to provide insights on the constant flux in the global supply-demand gap of markets. Our strong team of analysts enables us to meet the client research needs at a rapid speed, with a variety of options for your business.
We look forward to support the client to be able to better address their customer needs, stay ahead in the market, become the top competitor and get real-time recommendations on business strategies and deals. Contact us to find out how we can help you today.
Venkat Reddy
IndustryARC
6145888538
email us here

Source: EIN Presswire